Heading text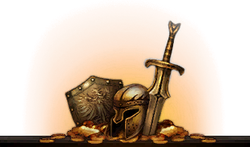 Quests are challenges that usually progress the story of the game and are often met with rewards upon completion. In co-op games, the quest stage is set by the creator of the game, so joining players that have progressed further will have their quest progress matched to that game. This allows joining players to re-earn gold and XP rewards by helping the game creator's quest.[1] Quest rewards do not scale with the number of players in the game.
In Diablo III, campaign quests are required to be completed in order to progress further into the game. Players may roll back their progress to any storyline quest they have already completed, however doing so also erases any waypoints they would have obtained along the way.
Events or "event quests" are short quests that have a chance to spawn at specific locations in the game. It is only by chance that a player may encounter these, either by interacting with a special object or NPC. Event quests will not persist after logging out, so they must be started and completed in the same game.
List of quests
Act I
Act II
Act III
Act IV
Act V
Events
Reference