MediaWiki:Welcomecreation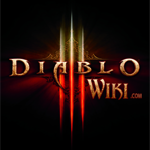 Welcome to DiabloWiki, $1!

Thanks for registering! A Wiki thrives on the community that supports it, so we're thrilled to have you on board! Don't forget to change your Diablo Wiki preferences.
About DiabloWiki
DiabloWiki.com is intended to be the foremost database for Diablo information, spanning the entire Diablo series, but with a clear focus on Diablo III. We strive to provide the Diablo community with the most relevant, well-designed, and easily accessible information about Diablo III. Our goal is to make DiabloWiki the premier source of Diablo information on the internet, where players can come to know they are getting the best, most accurate, and most up-to-date information available anywhere.
Getting Started
Now that you're registered, you can begin editing pages! Before you do so, however, we ask that you look over the Style Guide to ensure that your edits match the formatting requirements of DiabloWiki.
Although you're free to edit pages as soon as you complete registration, you must become auto-confirmed before you are allowed to create new pages or upload images. A user is auto-confirmed after he or she has made five edits to the Wiki.
A Brief Introduction to Wiki Editing
Most pages tend to be divided into subsections that help differentiate and organize the content on the page. To clearly differentiate the subsections, you should divide them with headlines. This can be done by clicking the box with the capital 'A' at the top of your edit box, or simply by surrounding your headline text with two equal signs (=). To demonstrate how this works, this section begins, in wiki code, as:
==Getting Started==
Now that you're registered, you can begin editing pages!
You can see above the effect that this has on the actual page. Keeping your page organized with headlines is an easy way to improve the look and readability of your page. Pages with 3 or more headlines will automatically have a Table of Contents added to the top of the page. You can add more sub-headlines by increasing the number of equal signs you surround your headline text with. For example, if
==Two Equal Signs== shows up in your Table of Contents as "1 Two Equal Signs", then

===Three Equal Signs=== will appear as "1.1 Three Equal Signs" and will be located within the section created by the first headline ("A Brief Introduction to Wiki Editing" above is coded this way).
As you are writing a page, you should be mindful to include plenty of in-text links to other pages in the wiki. Mentions of skills, items, locations, quests, NPCs, etc. should all be linked to for a reader's reference. When linking, it is important that you follow the conventions set forth in the Style Guide. Linking is done by surrounding a page title in double square brackets: [[Page Title]]. You can change the link text that appears by adding a pipe after the page title and then adding your own text. For example: [[Diablo III Wiki|Main Page]] will read Main Page, but still links to Diablo III Wiki.
You can learn more about basic wiki markup (and more advanced editing commands) by visiting the Learn Wikicode Cheatsheet at Wikipedia. If you want some practice with Wiki editing before diving in to actual content pages, feel free to play around in our Sandbox.
How You Can Contribute
Users are encouraged to help in any way they feel comfortable. Whether that includes adding new content or simply correcting spelling or grammar errors on pages, all contributions are equally important and appreciated. If you're looking for specific projects to work on, check out our To-Do List for an idea of where you can get started.
How to Get Help
Editing a Wiki can be a daunting prospect for new users, especially if you don't have any experience with Wiki editing. Fortunately, DiabloWiki offers abundant resources to help ease new users into the editing process. If you find yourself in need of help, you can:
Check out our Help page, which should provide answers to most basic editing and formatting queries
Leave a message on any one of DiabloWiki's Administrator's Talk pages (we should get back to you within a day or less)
Send a Wiki Administrator a PM on the DiabloFans forum
Create a thread in the DiabloWiki forum at DiabloFans